Understanding Your Bill
Rogers Water Utilities is proud to introduce our new and improved bill. Click the picture below for a breakdown of each section of the bill.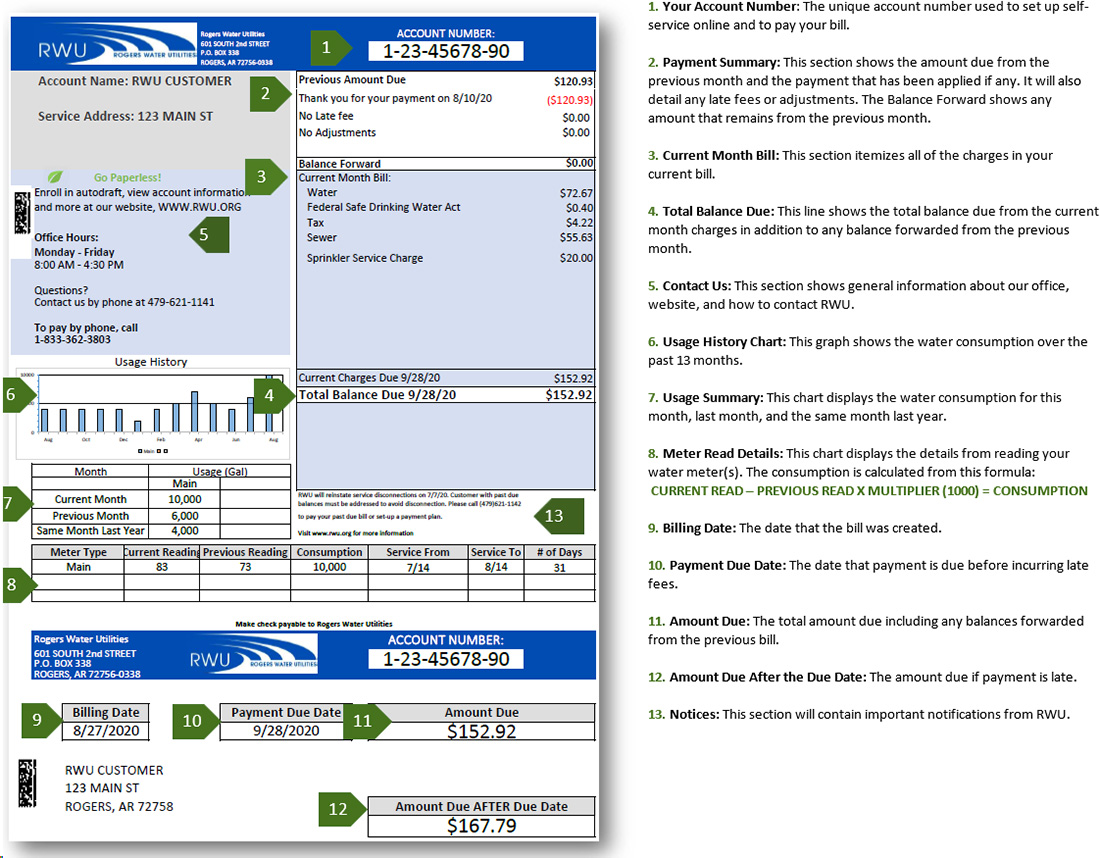 Billing and Rates
Rogers Water Utilities offers many options for paying your bill
At Rogers Water Utilities we are committed to providing our community with the highest quality water and sewer service possible. All of our costs, including normal operations, upgrades, water treatment, pollution control, and main breaks are paid for solely by rates and fees and not taxes.
Additional fees that may be incurred that are outside of the normal rates.